Did You Know
1974 State Champions
|
Bill White
|
Ed Smith
|
Golden Era For Warren Football
|
Jack Gysegem
|
Jim Brutz
|
Nick Frankos
|
Paul Warfield
|
Ross Browner
|
Warren Baseball Championship Recognition
|
Warrens Baseball Heritage
|
Warrens Football Legacy
Nick Frankos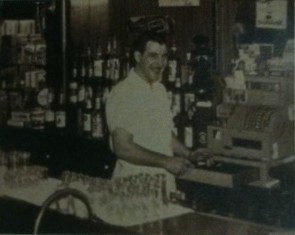 Nick Frankos, (Uncle Nick) began his work career as a shoe shine boy at the age of fifteen. He graduated from Warren G. Harding High School in 1943 and then enlisted in the U.S. Army, where he served until the end of WWII. After service to his country, he obtained a job at Republic Steel Corporation. Shortly after, he met and married Ireme Parana, to which he was married to for fifty-eight years. In addition to his job at Republic Steel, Nick also worked at: a laundry business, a chicken factory and the Holiday Bar in Warren (prior to opening his own business of the Buena Vista Cafe on January 1st 1956). Nick Frankos continued to invest his finances and energy into the Warren schools and community, having been elected to the Warren School Board for twelve years. Through his dedication and service, Nick has played an outstanding and positive role in the community.
Tribute To Nick Frankos
Hon. Tim Ryan
Of Ohio
In the house of representatives
Friday, June 22, 2007

Mr. RYAN of Ohio. Madam Speaker, I rise today to honor a pillar of the community of Warren, Ohio, who recently passed away. There is a well-known saying which maintains that, 100 years from now, it will not matter what kind of car a person drove or how big their bank account was. The saying affirms that in 100 years, the world may be a better place because of what one person did to help inspire and uplift a child. Very few people in the town of Warren, Ohio, had as profound an impact on so many young lives as Nick Frankos did. A 1943 graduate of Warren G. Harding High School, Frankos was an avid supporter of Warren City Schools and their affiliated athletic teams. Affectionately dubbed "Uncle Nick," he had a paternal, compassionate quality that allowed him to form lifelong bonds with Warren student-athletes and to transform the lives of many of Warren's youths.
In 1956, Frankos opened his much-acclaimed Buena Vista Restaurant, famous around town for serving "Uncle Nick's Greek Fried Chicken." Not only did the restaurant provide delicious meals, but it also served as a popular hangout for local student athletes, coaches, and fans. There were few, if any, high school football coaches who did not frequent the restaurant and who did not know Frankos on a first-name basis. Last year, Frankos was honored by the Warren City Council for 50 years of business excellence in the town.
In addition to his business endeavors, Frankos also served on the Warren City School Board for 12 years. Frankos was notable for his strong support of high school athletics and for his determination to provide local youth with proper athletic facilities. In particular, Frankos was instrumental in securing support for the construction of a new press box at Warren's Mollenkopf Stadium and for the replacement of part of the stadiums seating area. These improvements serve as a remembrance of the staunch support Frankos gave to Warren High School athletics throughout his life.
Madam Speaker, when "Uncle Nick" Frankos passed away on May 22 at the age of 82, the community of Warren, Ohio lost more than just a businessman. Many local athletes, coaches, and fans lost a friend. The Warren High School Board lost a tireless advocate and the city of Warren lost a dedicated and caring public servant. Most importantly, the area's youth lost a devoted mentor and role model. It is for his contribution to the youth of Warren, Ohio that "Uncle Nick" Frankos should be remembered.