Did You Know
1974 State Champions
|
Bill White
|
Ed Smith
|
Golden Era For Warren Football
|
Jack Gysegem
|
Jim Brutz
|
Nick Frankos
|
Paul Warfield
|
Ross Browner
|
Warren Baseball Championship Recognition
|
Warrens Baseball Heritage
|
Warrens Football Legacy
Jack Gysegem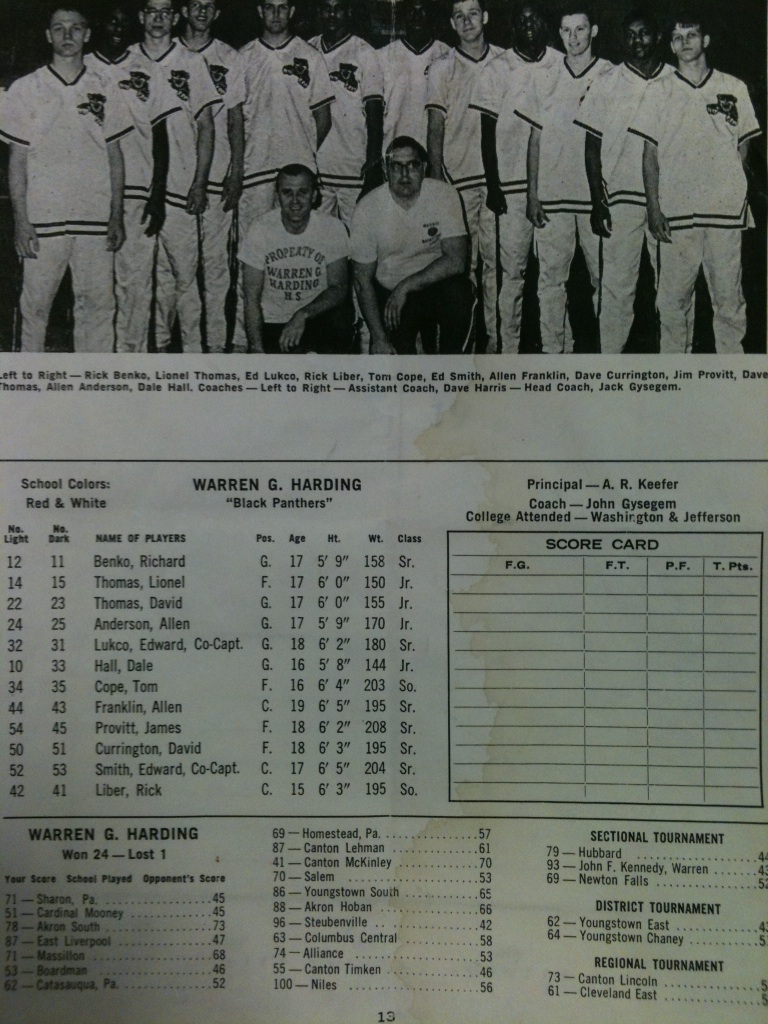 Jack Gysegem began his coaching career in Warren in 1965, after lettering for four consecutive years in swimming and football at Washington and Jefferson University where he was named Outstanding Senior Athlete in 1957.
His early coaching career included assistant Football and Head Basketball at Washington and Jefferson University; Assistant and Head Basketball Coach at Warren G Harding ; and Cross Country Coach also at Warren G Harding.
In 1966 he was named the Mahoning Valley Coaches Association Coach of the Year, the Warren Jaycee Coach of the Year, and Head Coach of the North team in the Ohio High School basketball coaches Association North – South All Star Game.
From 1966 to 1969 he served as District Director of the Youngstown- Warren Area Ohio High School Basketball Coaches Association. Jack served as Head Coach for the Kent State University - Trumbull Branch Basketball team during the 1979-1980 season.
He has remained active in athletics by officiating high school football for 12 years , serving as Assistant Basketball Coach at Warren John F Kennedy High School from 1982- 1986; and as Assistant Basketball coach at Howland High School 1990-1992.
Jack has been one of the main driving forces behind The Warren Sports Hall of Fame; since its inception back in 1988, the Hall of Fame main purpose is to honor those men and women in the community who have excelled in athletics or who have made substantial contributions to athletics in the Warren area.
Jack will be honored at Halftime of The August 26th game against Cleveland Shaw. With a portrait, which will be hung in the hall way in" The Palace" Warren G Harding Basketball Court.