2018 WSHOF Induction Information
Vanness "Van" Brandon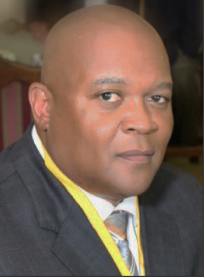 Born and raised in Warren, Van Brandon graduated from Warren Western Reserve High School in 1978. He was an outstanding twosport athlete–as a two-year starter at quarterback on the Raiders' football team and a four-year starter on their baseball team. Van was named the Northeastern Ohio Conference "Player of the Week" five-times, was nominated for the Trumbull County Coaches Association's "Football Player of the Year" award as a senior and played in the 1978 Ohio North-South AllStar football game. He was also selected to the Diamond Conference first-team in baseball and a member of Buckeye Boys State. Van was heavily recruited coming out of high school by both the PAC-10 and Big Ten Conference. He decided to play for Niles football legend Tony Mason at the University of Arizona from 1978-81. Van was named Freshman AllAmerican and placed on the cover of the 1979 PAC-10 magazine along with future Pittsburgh Steelers' quarterback Mark Malone. During his career at Arizona, Van was a fouryear letter winner never missing a game. He was best known for his versatility on both defense and special teams. After graduating with his Bachelor of Science degree in Home Economics, Van played professionally for the Los Angeles Express of the United State Football League (USFL) in 1982. He currently resides in Tucson, Arizona, where he works for Swire Coca-Cola. Van also coached Pop Warner football for more than 15 years and helped members of the Boys and Girls Clubs.
LeShun Daniels, Sr.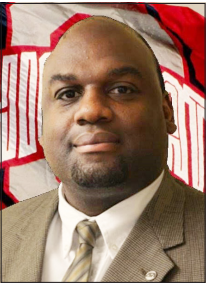 One of the best lineman to ever play football in the city of Warren, LeShun Daniels, Sr., was a two-way starter helping lead the Harding Raiders to the Ohio Division I state football championship in 1990. LeShun and the late Korey Stringer (Warren Sports Hall of Fame inductee) were like NFL greats Gene Upshaw and Art Shell that season paving the way to an improbable 14-0 record in the first year of the school's consolidation. LeShun earned numerous post-season awards before graduating in 1992. He earned a full scholarship to play football at Ohio State University, where he was the starting guard from 1994-96. LeShun blocked for Heisman Trophy winner Eddie George and helped the Buckeyes win the 1997 Rose Bowl in his senior season. He was named to the All-Big Ten team and was later placed on the Ohio State "Wall of Fame." LeShun went on to play in the NFL with the Minnesota Vikings from 1997-99 and then spent a season with the Jacksonville Jaguars and Rhein Fire of NFL Europe in 2001. In addition to earning a bachelor's degree in History from Ohio State in 1997, LeShun received a Master of Business Administration from the University of Phoenix. He resides in Warren with his wife, Alicia, and their children while working as a branch manager with AVI Foodsystems. LeShun continues to stay involved with football as a volunteer offensive line coach in the area.
LaVaile Richardson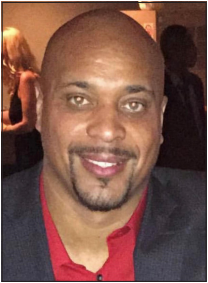 In an effort to follow in his family's footsteps, LaVaile Richardson started playing athletics at an early age. A 1996 graduate of Warren Harding High School, he was a standout wide receiver on the Raiders' football team and shooting guard in basketball. LaVaile lettered in both sports and was a team captain during his senior season. He was a finalist for the 1996 Trumbull County "Player of the Year" award for football and basketball while also earning All-Ohio honors in both sports. LaVaile went on to play football at Michigan State University, where his most memorable moment was scoring the go-ahead touchdown to beat then #1-ranked Ohio State in 1998. He was later named the team's MVP during his senior season. Upon graduating from Michigan State in 2001, LaVaile played professionally for the Montreal Alouettes of the Canadian Football League (CFL). He currently resides in Macomb, Michigan, with his wife, Amber, and their three sons. LaVaile is a Senior Clinical Sales representative for Intuitive Surgical earning several awards for his leadership skills. He continues to give back to his community coaching youth football and basketball in Macomb.
Daniel "Danny" Smith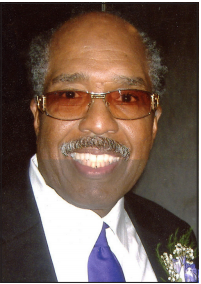 A two-sport standout in both basketball and baseball, Danny Smith graduated from Warren Harding High School in 1961. He was teammates with Hall of Famer Paul Warfield and played on the basketball team's district championship as a senior. Danny continued his playing career at Central State University, where he also played both sports. However, his greatest contribution to the Warren sports scene was as a high school basketball coach. Danny coached at Warren Harding, LaBrae, Youngstown East and Youngstown Rayen. He was named the "Coach of the Year" by the Mahoning Valley Coaches' Association for the 1991-92 season while at Rayen. Danny led the Tigers to the Youngstown City Series championship and a district championship. That summer, he guided an All-Star team to the legendary Hoyle AAU basketball tournament championship in Sharon, Pennsylvania. Danny continues to live in Youngstown but still calls Warren his home. He is often seen at area high school basketball games and is fondly remembered as a mentor by his former players.
Kevin Taylor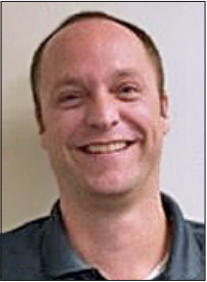 At the age of four, Kevin Taylor began swimming competitively at the Elks Lodge in Warren. Through hard work and long hours, he set the standard that all future swimmers at Harding High School will be measured. The 1995 graduate set several school records in the 50 and 100 yard freestyles (one that still stands today) and was named the NEAC "Swimmer of the Year." Kevin was a three-time state qualifier and also earned AllAmerican honors. Out of the pool, he was the student body president as a senior showing the courage that it takes to be a leader. Kevin continued to swim collegiately at Ohio State University, where he was a four-year letter winner. Named to the Academic All- Big Ten team in 1997 and '98, Kevin also helped set the pool record in the 400 freestyle relay before graduating in 2000. He later coached in Columbus for three years. Throughout his career, Kevin has been a great teammate, role model and a good friend to those he met along the way.
Astron Whatley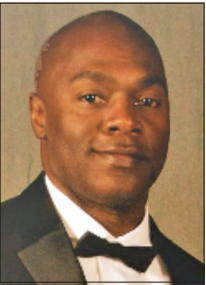 Before graduating from Warren Harding High School in 1993, Astron Whatley excelled in both football and track for the Raiders. He was a running back on the Raiders' last state football championship team in 1990, but came into his own the following two seasons. Astron earned firstteam All-Steel Valley Conference honors as a junior and senior. He was then selected to play in the Ohio/ Pennsylvania All-Star football game in 1993. Astron continued his playing career at Kent State, where he became the school's all-time leading rusher with 3,989 career yards during his four years at running back. Astron was named the Mid-American Conference "Freshman of the Year" in 1994 and was a first- team All-MAC selection each of the next three seasons along with being a Sporting News All-American in 1997. Astron graduated from KSU in 1998 with a degree in industrial technology, and was then inducted into the school's Athletics Hall of Fame in 2006. Astron is currently a Network Operation Field Engineer with AT&T Mobility in Cleveland. He has one daughter, who was the 2016 National American Miss State Pageant winner (Miss Ohio) in the "Princess" division. But what one of Astron's fondest memories was the closeness of the players and the camaraderie of his team at Warren Harding.
Greg Zackeroff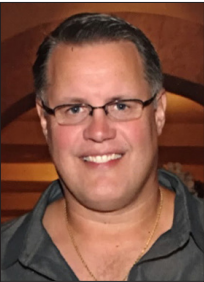 Helping to lay the foundation of great lineman to play football in the city of Warren, Greg Zackeroff earned numerous accolades. The 1984 graduate of Harding High School was named one of the Panthers' tricaptains and the team's top offensive lineman as a senior. Greg was named to the first-team All-Trumbull County, first-team All-Northeast Ohio and first-team All-Ohio by the UPI as well as second-team All-State by the Associated Press. He was selected as Trumbull County's "Lineman of the Year" and nominated for the Trumbull County Coaches Association's "Player of the Year" award. Greg played and started in the Ohio North-South All-Star football game. He then accepted a scholarship to play football at Ohio State University for head coaches Earle Bruce and John Cooper. As a redshirt freshman, Greg was voted the "Most Improved Player" in the spring of 1985 and started his first career game at right guard against Pittsburgh that fall. He never missed a start during his four years with the Buckeyes while earning Honorable Mention All-Big Ten. Greg ended his collegiate career by playing in the Blue-Gray All-Star game. Since 1994, Greg has been in the insurance and investment services that specializes in providing financial knowledge, products, and solutions for individuals and businesses across the nation. He currently resides in Rockledge, Florida, with his wife, Neryvette, and their four children and two step-children.