2017 WSHOF Induction Information
Carl Angelo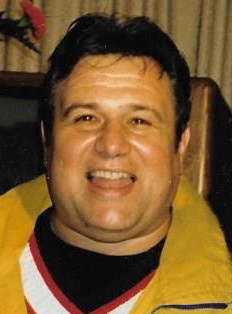 Carl Angelo was devoted to his family and the sport of football. A 1966 graduate of Warren Harding High School, Cal played football for three years eventually earning All-State first-team honors as a center. He then played the next four years at Bowling Green State University.
After graduating from BGSU, Carl returned to Warren to be a teacher and football coach. He started out as Harding's offensive and defensive line coach before becoming the team's defensive coordinator. Carl helped the Panthers win the Ohio Division I Class "AAA" State Championships in 1971 and 1974. He then went on to be the defensive coordinator at Denison University, Howard University and Southern Illinois University. In 1983, Carl helped SIU win the NCAA Divion I-AA National Championship with a defense that was ranked 4th in the nation. He became the defensive coordinator at the University of Pittsburgh and lastly, at the University of Akron for head coach Gerry Faust.
Carl loved the game of football and he instilled that same passion in his players. However, he never saw himself as just a coach. Carl made it a point to personally know his players inviting them over for spaghetti and meatballs the night before a game. He also made sure his players knew the discipline and respect necessary to be successful on and off the field.
Sadly, Carl passed away in 2005 at the tender age of 57.
Mark Brandon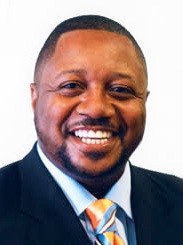 Mark Brandon never let his modest stature keep him from standing out in a crowd. A 1981 graduate of Warren Western Reserve High School, he starred for three years as an option-style quarterback and defensive back for the Raiders. However, Mark's best sport might have been baseball. He hit .512 as a second baseman during his senior season at Western Reserve.
Despite not being offered a college football scholarship, Mark walked on at the University of Toledo and eventually became the starting cornerback midway through his sophomore season. As a junior in 1983, Mark set the school record for most interceptions in a single season with nine and earned All-MAC first-team honors. His interception total was third-best in Mid-American Conference history and second in the nation that year, and prompted a feature story by Sports Illustrated. During his senior year in 1984, Mark again led the MAC in interceptions and ranked among the top 10 in the country. He was a unanimous selection to the All-MAC first-team and was named MAC "Defensive Player of the Year." Mark finished with 16 career pass interceptions and helped Toledo win two MAC championships in his four years.
After graduation, he was signed by the NFL's Kansas City Chiefs and later played in the Canadian Football League with the Hamilton Tiger-Cats. Mark was later inducted into the University of Toledo Varsity "T" Hall of Fame in 1997. He now lives in Las Vegas, Nevada.
Jim Gilmore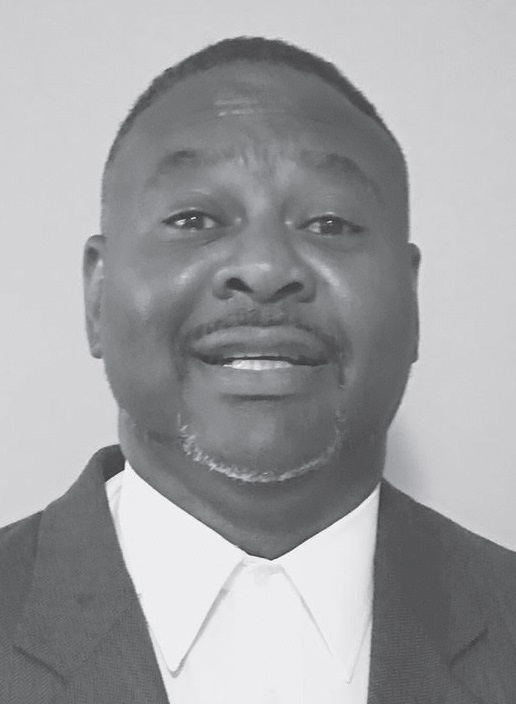 Jim Gilmore will forever be remembered as one of the greatest high school basketball players in Trumbull County history. He started his high school career at Champion, but moved back to Warren in 1980.
Jim went on to be a three-year starter at Western Reserve High School, where he graduated in 1983. Jim is the school's all-time leader with 1,175 career points and 294 career assists. He was a two-time Steel Valley Conference All-Star and is the only basketball player in Warren public school history to be a two-time All-State selection. Jim was named to the second-team in 1982 and then the first-team the following season. He was also the Trumbull County "Player of the Year" in 1983 averaging 18.5 points per game. Jim was selected to play in Ohio's prestigious North-South All-Star Game. During his career, the Raiders posted a remarkable 61-10 record during that time including a 39-game regular season winning streak. He led Western Reserve to two Steel Valley Conference championships, two District titles and the A.P. & U.P.I. state championships in 1983.
Jim continued his playing career at Youngstown State University, where he led the team in assists in 1986 and was named the "Most Valuable Player" of the Bill Dailey Memorial Tournament as a senior. Jim currently resides in Columbus, Ohio.
Laura Broadbent O'Hara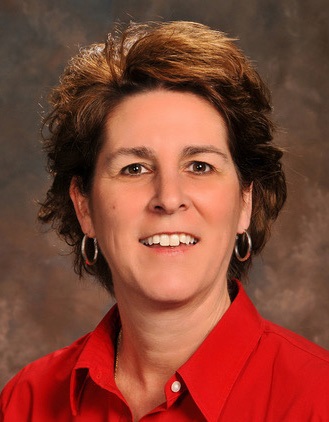 Laura Broadbent O'Hara was the youngest of seven children in the Broadbent household that included five brothers and a sister. A 1984 graduate of Warren John F. Kennedy High School, Laura earned 11 varsity letters in three varsity sports; basketball, softball and BOYS golf.
She was the first girls' basketball player at Kennedy to score more than 1,000 career points (1,021). Laura helped lead the Eagles to the school's first Mahoning Valley Conference title in girls' basketball. She was named to the All-Trumbull County second-team in 1982, All-Mahoning Valley Conference first-team and All-Northeast Ohio Honorable Mention as a junior and All-MVC first-team in 1984. In softball, Laura was a four-time All-Mahoning Valley Conference selection. She received Honorable Mention as a freshman, second-team honors as a sophomore and then placed on the first-team the next two years.
Laura went to play golf at the collegiate level earning a scholarship at Bowling Green State University. She won three tournaments during her career while earning four varsity letters. Upon graduation, Laura received her LPGA teaching license before actually joining the professional tour. She twice competed in the Youngstown-Warren LPGA Championship at Avalon Lakes in Warren, where she made the cut in 1993, and the Owens Corning Jamie Farr LPGA Toledo Classic. Laura now resides in East Liverpool, Ohio, with her husband, Rob O'Hara, and their three sons.
Anthony Naples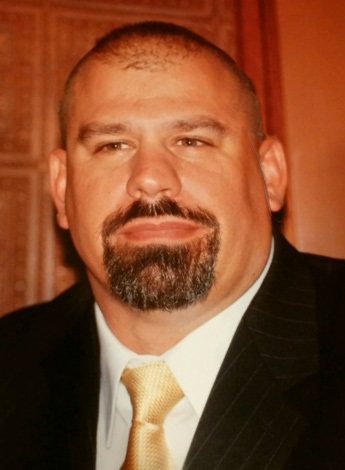 Anthony Naples is a 1990 graduate of Warren John F. Kennedy High School, where he was an honor student and athlete. His achievements include three years in National Honor Society and 5th in his graduating class. Anthony starting playing football in the 5th grade and continued his career through college.
While at Kennedy, he was a three-year letter winner in football and received the prestigious Andrew White Award in his senior year. Anthony was also All-State first-team and Defensive Lineman of the Year, All-Northeast Ohio, All-Mahoning Valley Conference and was the team MVP on JFK's 1989 state runners-up squad.
Anthony attended Youngstown State University, where he earned his bachelor's degree. He earned two letters as a member of YSU's 1991 and 1993 National Championship football teams as well as being on the 1992 runners-up team. Anthony then furthered his education at Ashland University, where he obtained his master's degree.
Anthony has coached football for a total of 20 years; seven years as a head coach and four years as an assistant Coach at the college level. He was also the head football coach at Mount Vernon High School for four seasons.
Anthony teaches math at Mount Vernon High School, where he was the head coach in track for three years as well as being an Athletic Director for two years.
Anthony is married with two children.
Tom Paolucci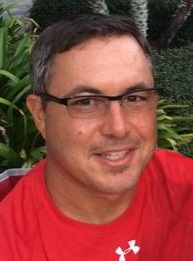 Tom Paolucci is one of the best student-athletes in Warren John F. Kennedy school history. In fact, the 1993 Kennedy graduate was considered to be one of the best tailbacks in Ohio during his senior season and one of the fastest guys in the state.
Tom was a three-time All-Trumbull County selection in both football and track. He helped lead the Eagles to back-to-back state football championship game appearances in 1991 and 1992. After missing the first couple games of the '91 season, Tom came back to rush for well over 1,000 yards as Kennedy won the Division IV state title. He was named to the All-Mahoning Valley Conference first-team and All-State first-team during his senior year. Tom was also the Trumbull County "Player of the Year" and a finalist for Ohio's "Mr. Football" in 1992. On the track, he was a state participant in the 100-meter dash three straight years finishing second in 1993. Tom was also a member of Kennedy's 1992 state championship 4x100 relay team.
He went on to play football at Youngstown State University. Tom was on three NCAA Division I-AA National Championship teams (1993, 1994 and 1997). As a senior, he was named Gateway Conference first-team, ESPN second-team All-American and CNN-SI second-team All-American. Tom was selected as YSU's "Male Student-Athlete of the Year" for the 1997-98 school year. Now living in Longwood, Florida, Tom has been coaching high school football for the past 17 years.
Brian Renn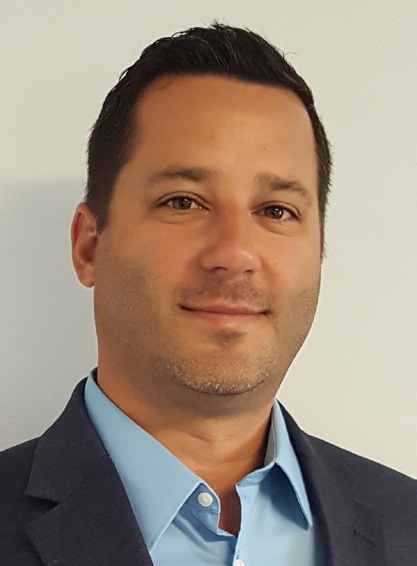 Brian Renn is a Warren native, who quickly took to the water. He started swimming at the age of five and developed a strong work ethic that eventually led to a stellar career at Warren Harding High School. As an 11-year old, Brian qualified for the regionals in Cincinnati placing third.
Once he reached high school, Brian was a state qualifier all four years specializing in the butterfly. He was also part of Harding's 200 medley relay and 200 freestyle relay teams. After graduating from high school in 1994, Brian received a scholarship to swim for the next four years at Westminster College. He placed in the medley relay at the NAIA meet during his sophomore season. Brian was also awarded a position on an ocean rescue team in Nags Head, North Carolina.
Following his collegiate career, Brian headed to Los Angeles, California, to work in television and movies. However, he returned to the water by getting a degree in Commercial Diving and Welding specializing in Hyperbaric Medicine. For the next five years, he worked in this field as a diver in the Gulf of Mexico.
Six years ago, Brian came home to Warren to go into business with his father at the Robert Renn Insurance Agency.