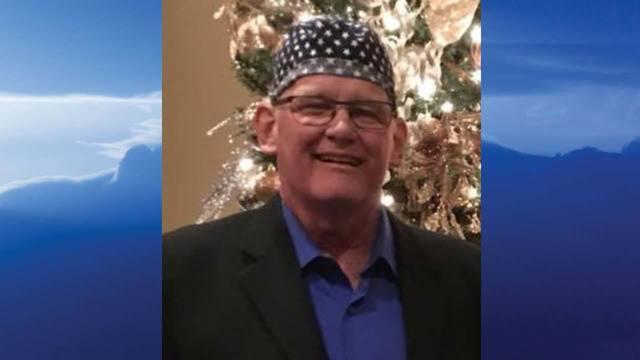 Rest in Peace Shawn L. Bryant
Shawn L. Bryant, 61, died Sunday morning, March 10, 2019, after a courageous 12-year battle with cancer.
Shawn served as President of the Warren Sports Hall of Fame from 2014 until this year.
Shawn was president of Penn Care and provided many people in our Valley with jobs.
Tremendous and heartfelt thanks go to the truly exceptional nurses at Cleveland Clinic, who provided much more than nursing care for Shawn, but also provided a peaceful and compassionate environment during his transition from this life to the next.
The family wishes to thank Amanda Dempsey, Jimmy Williamson and Dr. Kwatra, Dr Rezaee, Dr. Machtay and staff for their care and compassion during his illness.
Colleague, Mentor and Great Friend.
---

Home
Honored Founders
The Warren Sports Hall of Fame was formed in 1988 for the purpose of honoring the men and women in our community who have excelled in athletics or who have made substantial contributions to athletics in the Warren area.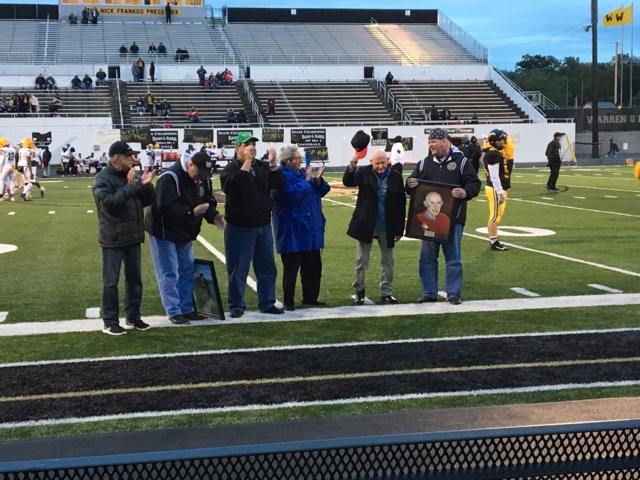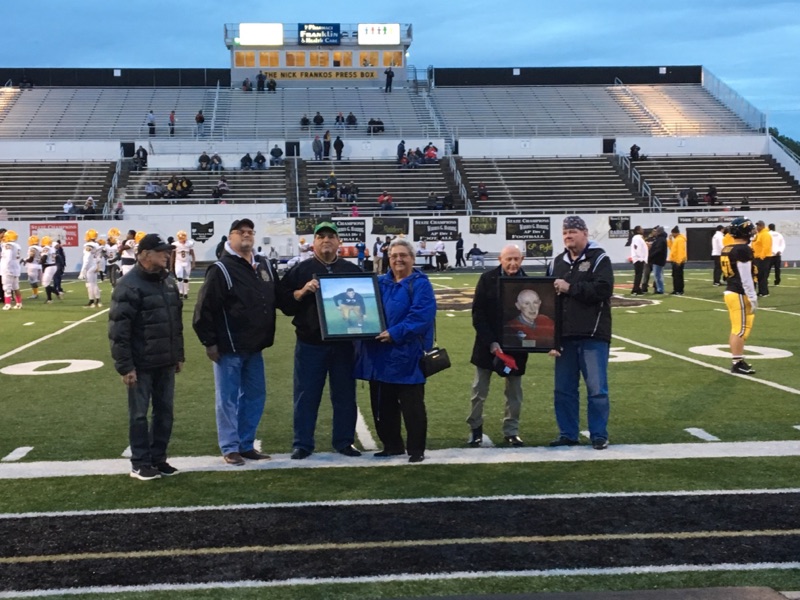 ---
2019 Home Run Derby Winners
Jacobb Hettrick (14- under), and Kaden Woods (12-under), were the winners of the second annual Junior Home Run Derby Event . Sponsored by Major League Baseball, The Warren Sports Hall of Fame and The Mahoning valley Scrappers. The Event was held Friday night May 31st at Eastwood Field. Winners of the Local competition will move on to the Regional competition in Cleveland and ultimately could compete at the National Finals during Major League Baseball All-Star Week. Also pictured are Board members from The Warren Sports Hall of Fame , Bob Todd, Joe Sekula and Mark Forte.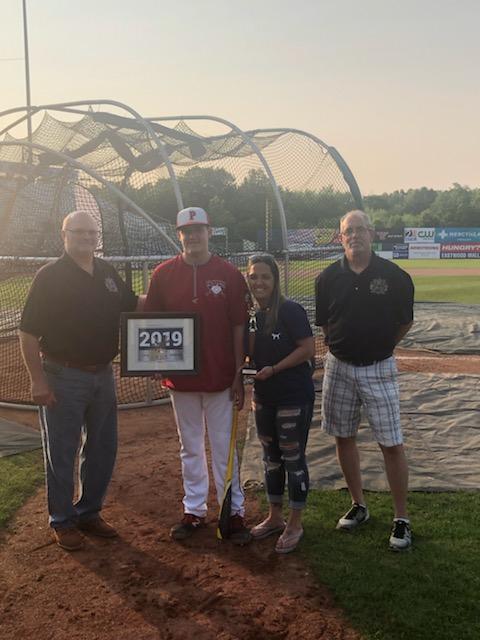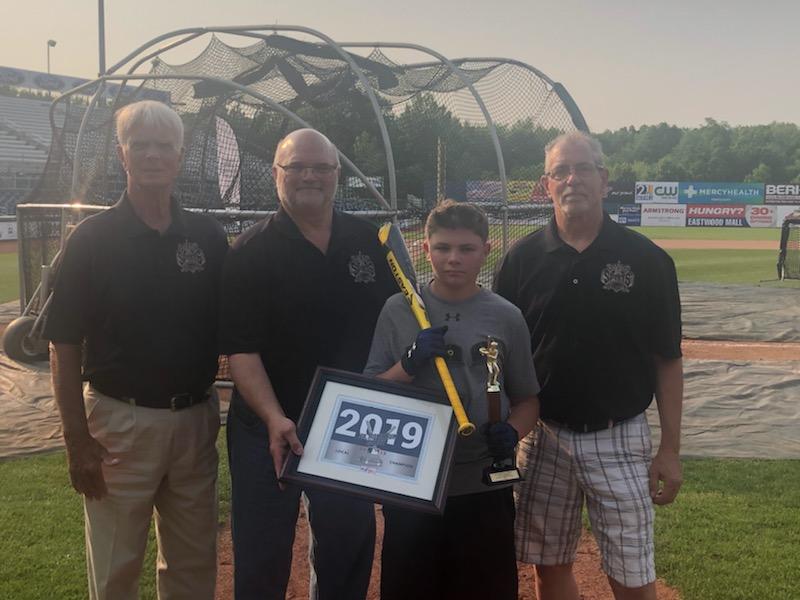 ---
2018 Golf Outing - Big Thank You to Everyone That Could Make It!
2018 Warren Sports Hall of Fame Golf Outing was a successful one, held at Riverview Golf Course for the fourth straight year. The Event has become one of the biggest Golf Outing in the area. The Prizes , Food and Course has increased in popularity every year and shows no signs of stopping. The 2019 Fifth Annual Warren Sports Golf Outing will be held at Riverview Golf Club on July 27,2019. Looking to see even more hall of fame supporters to come out.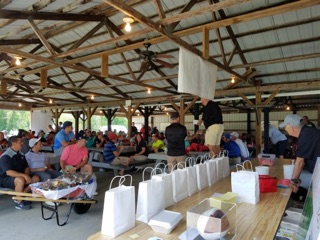 ---
Junior Home Run Derby
This is our new venture with the Major League Baseball and The Mahoning Valley Scrappers. Junior Home Run Derby
---
2018 Class Inductees into the Warren Sports Hall of Fame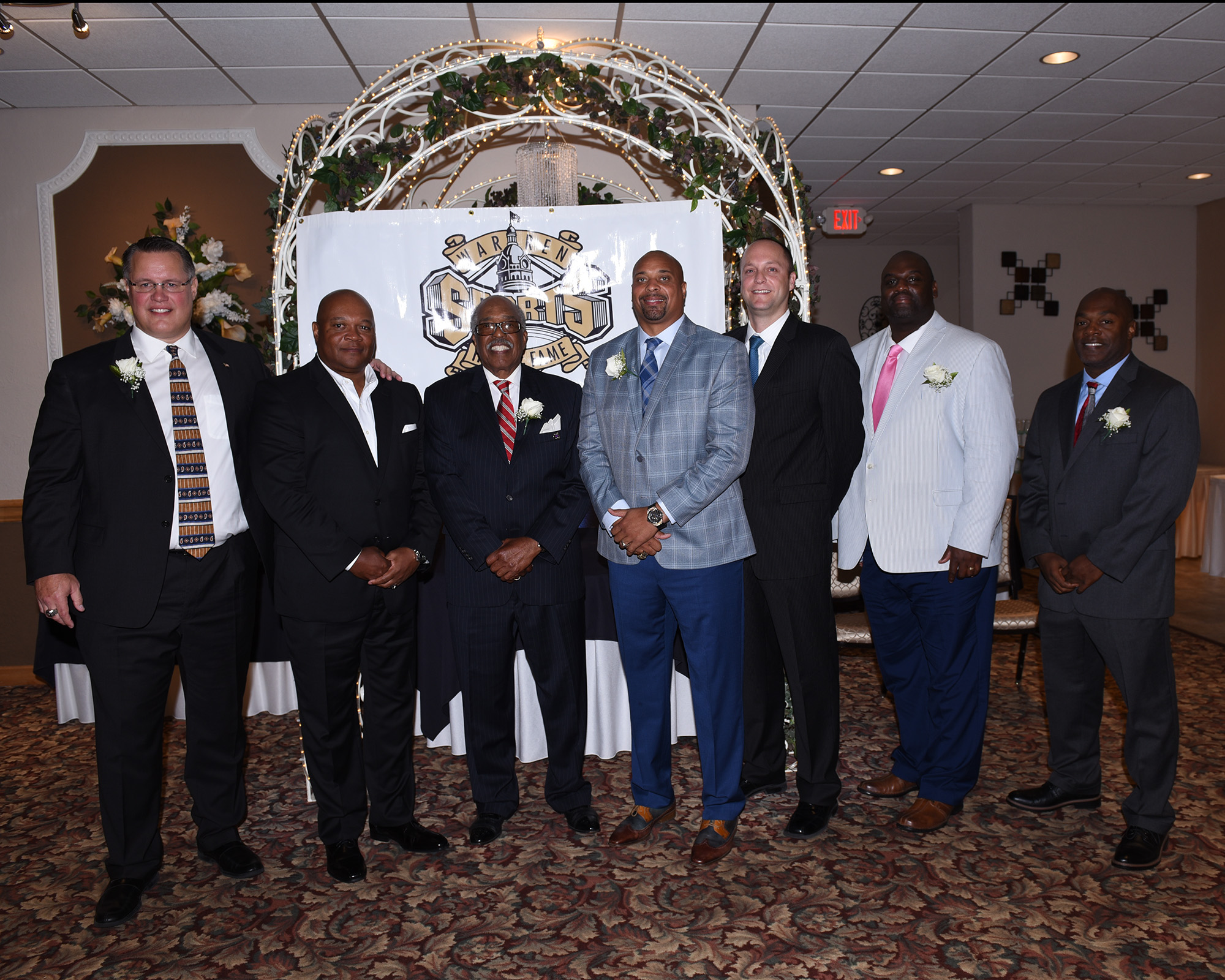 ---
Donation to Lance Adkins
The Warren Sports Hall of Fame contributed a donation for the expenses that Warren Policeman Lance Adkins has incurred during his recent treatment for cancer. Lance being an avid Michigan football fan along with the officers of the Warren Sports Hall of Fame, from left to right, Dennis Rossi, Joe Sekula and Shawn Bryant present a Michigan football signed by the Wolverine coaching staff.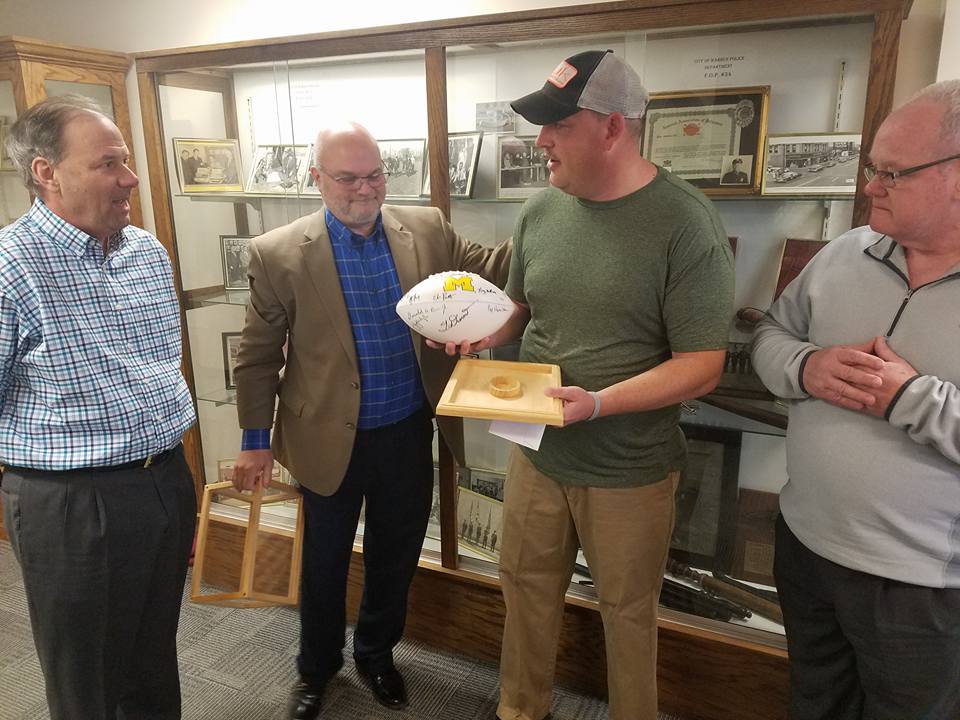 ---
2018 Induction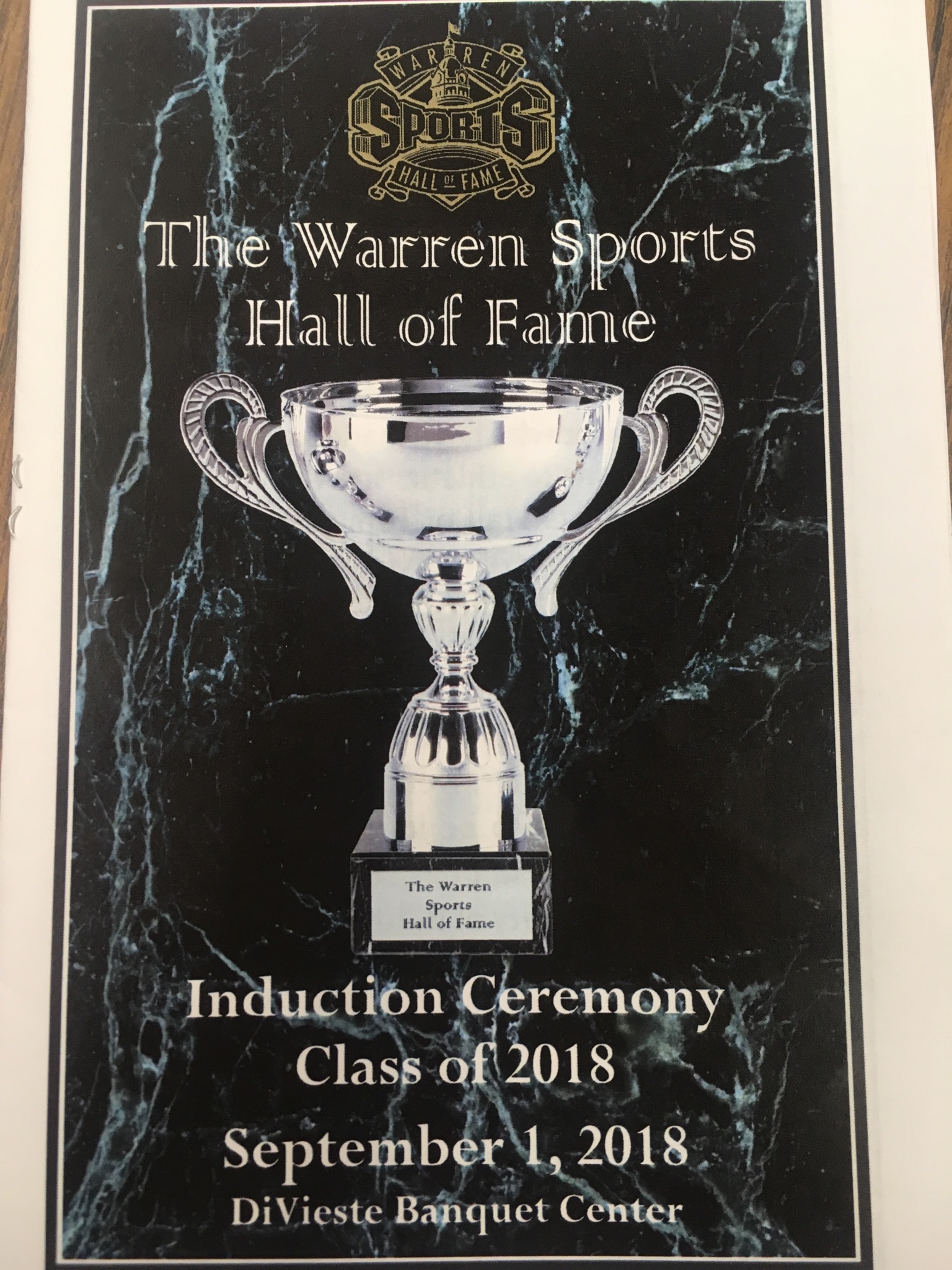 ---