2016 WSHOF Induction Information
Anthony Antolini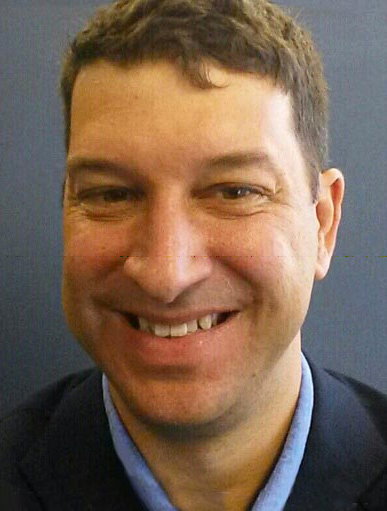 Tony Antolini was born in Warren, and was the youngest of four children. He attended Warren Parochial Schools for 12 years, graduating from John F. Kennedy High School in 1992. He continued his education at Denison University, graduating in 1996.
Tony's athletic career in Warren was highlighted by leading Kennedy to the school's only football state championship in 1991. As the quarterback, he scored two touchdowns in the Eagles' 20-7 win over Springfield Catholic Central in the title game and played a pivotal role as a defensive back against a team known for a potent passing attack.
Serving as co-captain in football, Tony was voted co-Most Valuable Player of the 1991 season and was chosen as the Student-Athlete of the Week by WYTV Channel 33. He scored on a 99-yard run in a win over Louisville St. Thomas Aquinas during the '91 season, setting a school record that still stands. Tony then scored three touchdowns in an overtime win over Struthers that season, including a 95-yard interception return that was a school record at that time.
Tony had his moments in basketball and track as well lettering all four years in basketball and was a co-captain his senior year. Tony participated in track his senior year and was the district champion in the 400-meter run. He also was a member of the 4x400 meter relay team that took the district title.
Tony played in the MVCA-WPCA All-Star football game in 1992 as a defensive back and quarterback at YSU's Stambaugh Stadium. He was selected to the Tribune Chronicle's All-County First Team as wide receiver and the All-Playbook Elite Team as a defensive back. Tony was also selected All-Mahoning Valley Conference (MVC) First-Team offense as a wideout. In addition, he also received the JFK Offensive Player of The Year award as well as receiving All-State Special Mention by the Ohio High School Athletic Association.
Tony's football career continued at Denison University, where he played for Coach Keith Piper and the single wing offense. He lettered all four years and was chosen the Outstanding Freshman Football Player his first year and received the Outstanding Offensive Back award his senior year.
Tony currently resides in Wilmette, IL, with his wife and two daughters. He has been the Midwest Regional Manager of advertising for the Economist Magazine for the past six years. Tony has been the kindergarten girls' soccer coach from 2014 to present.
Bob Davis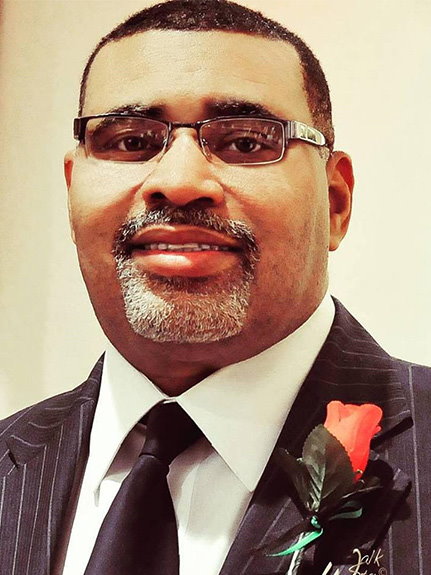 Bob Davis was born and raised in Warren graduating from Western Reserve High School in 1980. He was known as an all-around athlete in high school, but he truly excelled in football and baseball.
Bob was a two-year letter winner in both sports in 1979 and 1980. He played fullback and linebacker for Coach Don Charlton and Coach Phil Annarella in football as well as first and third base for Coach Dennis Drokin and Coach Emil Perunko on the baseball team.
Bob's talent did not go unnoticed. He earned All-Trumbull County, All-Steel Valley Conference and All-Northeast Ohio honors in both sports. During his senior year of high school, Bob had to make a very difficult decision as to which sport he would play in college. Bob chose to continue his athletic and academic career at West Virginia University, where he played linebacker for Head Coach Don Nehlen from 1981-1984.
In 1981, Bob was named Defensive Rookie of the Year and played in the Peach Bowl against Florida. In 1982, he participated in the Gator Bowl against Florida State. In 1983, Bob played in the Hall of Fame Bowl against Kentucky and then, during his senior season in 1984, he played in the Blue Bonnet Bowl against Texas Christian. The Mountaineers were 3-1 in those bowl games. Bob also helped the Mountaineers end a 27-year losing streak to Penn State, coached by the legendary Joe Paterno. As well as being successful in sports, he also excelled in the classroom graduating in 1984 with a Bachelor of Science degree in Business Administration.
After graduation, Bob tried out for the NFL's Atlanta Falcons. Unfortunately, he suffered an ankle injury and returned home. Bob coached for several years with the Warren Raiders and Eagles while pursuing a career in the water industry. He is currently the Director of Utility Services for the City of Warren and served under Mayors Doug Franklin, Mike O'Brien, Hank Angelo, and Danny Sferra.
Bob was inducted into the Trumbull County Achievers Associate Hall of Fame in 2001 for his contributions to our community. He continues to mentor our youth and provide scholarships to high school seniors attending college. He strongly believes the children are the future and education is the key to success. Bob is married with three children.
Paul Gould, M.D.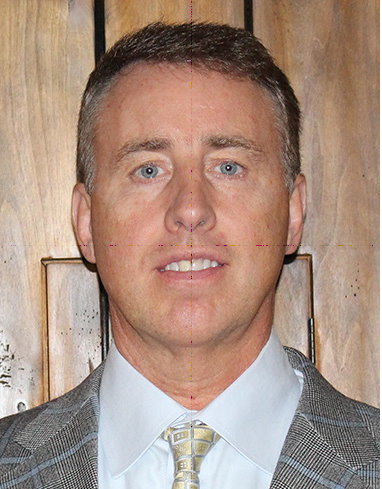 Dr. Paul Gould is a 1980 graduate of Warren Western Reserve High School. He played football and wrestled during his high school years. Dr. Gould was a three-year letter winner in football. During his senior year, he was co-captain of the football team where he earned Co-Defensive Player of the Year, All Trumbull County First Team, Steel Valley First Team, All Northeast Ohio First Team and All-Ohio Honorable Mention. Dr. Gould went on to earn a football scholarship to Kent State University, where he played football and earned a varsity letter his freshman year playing outside linebacker. Unfortunately, his football career was cut short after sustaining a back injury and subsequently having to undergo surgery.
Upon graduation from Kent State University, Dr. Gould pursued a Doctorate of Medicine Degree at Spartan Health Sciences University. He went on to do an internship and radiology residency at the University of Pittsburgh Presbyterian Hospital. Paul later did a one-year Fellowship in Vascular and Interventional Radiology.
Dr. Gould returned to his hometown of Warren in 2004 and joined Trumbull Radiologists, Inc. He currently practices Interventional Radiology at Trumbull Memorial Hospital and St. Joseph's Hospital.
Dr. Gould is currently the President of Trumbull Radiologists, Inc., and has been past Chairman at St. Joseph's Hospital. He lives in Cortland and is married with two children.
Jay Lacy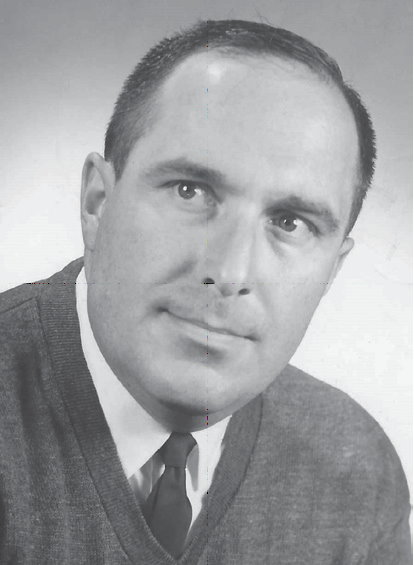 Jay Lacy was instrumental in the success of Warren Athletics for more than two decades. He is a native of Orrville, Ohio, and graduated from Orrville High School in 1950. Jay went on to graduate from Ashland College in 1959 with a Bachelor of Science Degree in Education after a stint in the Marine Corps during the Korean War. He received his Master's Degree from Kent State University in 1967.
Jay came to Warren in 1965 with former Warren Harding High School football coach Bill Shunkwiler. He was the chief assistant football coach from 1965-1970 and served as the offensive and defensive backfield coach. Jay also coordinated computerized statistical information for Harding's opponents. This was the first Harding team to do this.
Jay served as head golf coach from 1966-1972. His teams won District Tournaments and also had a team go to the State Tournament. He then became Athletic Faculty Manager in 1971 handling all ticket sales for any charged athletic event for 18 years including all home and away games and two state championship football teams. Jay was also responsible for the ads and the weekly make-up of the Warren Harding football game programs. He completed the scheduling for multiple teams, and Jay was also the co-director of the Sectional and District High School Basketball Tournaments at Warren Western Reserve High School.
Jay is a past president of the Trumbull County Coaches Association and helped in the creation of the Trumbull County Player of the Year award. He created a program for the wives' of the Northeast Ohio Athletic Directors Association members. Women were largely excluded from attendance at these events. He provided events for the women to participate in as their significate others were in conference meetings.
Jay retired from Warren City Schools in 1988, and currently resides with his wife, Marlene, in The Villages, Florida.
Dominic Massary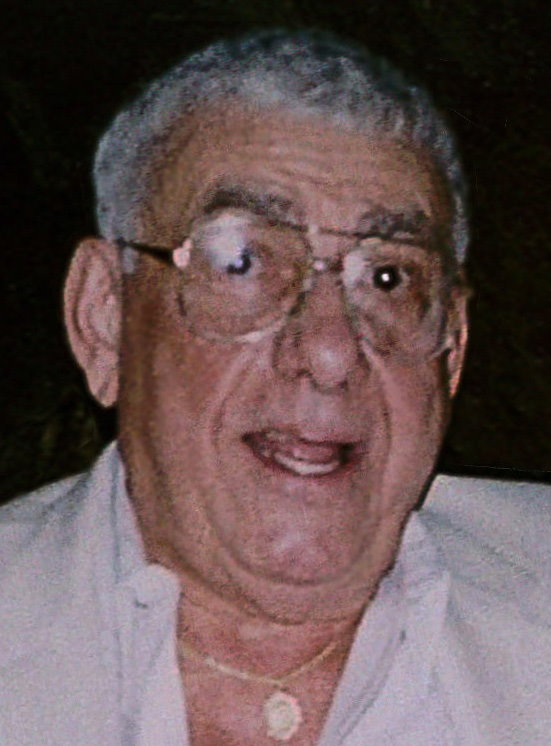 Dominic "Mims" Massary was a native of Warren who truly wanted to make a difference for the area's youth. After graduating from Warren G. Harding High School, he enrolled in the U.S. Marine Corps and fought in the Korean War. At the end of his service, "Mims" returned to Warren.
Upon his return, "Mims" not only became a local business owner but, he started giving back to the community. "Mims" helped sponsor the Warren Athletic Club, which was an amateur boxing gym for local fighters. He also supported the Warren Little Bulldogs and the Warren Little Presidents football teams by purchasing clothes and cleats for those who couldn't afford it. Mims donated various weight machines and equipment to numerous Trumbull County schools. He was known as a "pioneer" in establishing and implementing strength programs. "Mims" set up the first weight lifting program at Western Reserve High School under head coach Harry Beers, at Warren Kennedy High School and then at Niles McKinley High School for head coach Tony Napolet. He was a large contributor to the Warren Harding boys' basketball program.
"Mims" sponsored several men's and women's softball teams in Warren and also contributed to the Warren YMCA and its programs. However, he also wanted to host a youth football camp. Unfortunately, Dominic passed away in March 1995 at the age of 69. Three months after his death, the Mims-Manoa football camp became a reality and continues to this day helping the next generation of the Trumbull County's youth learn to succeed.
He was married to the former Mary Lee Hawkins and the couple had two children, Karen and Dominic, Junior.
Thom McDaniels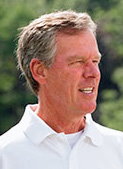 Thom McDaniels graduated from Orrville High School in 1967 where he played football for Bill Shunkwiler and Mo Tipton, two Ohio High School Football Hall of Fame Coaches. He attended Ohio University but eventually transferred to Clarion State University where he graduated in 1972. Thom's coaching career began in Orrville where he served as an assistant coach for five years. He was also an assistant coach at Mansfield Madison High for three years and at Canton McKinley for two years. Following McKinley's State Championship season in 1981, Thom succeeded Terry Forbes as the Bulldogs' head football coach. His 16 years at Canton McKinley culminated with the Ohio Division I State Football Championship and National Championship in 1997. Following that season, he was promoted to Athletic Director. However, Thom really wanted to get back into coaching football and accepted a position as the head coach at Warren G. Harding in 2000. He feels that the people in Warren gave him his life back and that the seven years in Warren remain among the very best years of his life both professionally and personally.
Milton Mollenkopf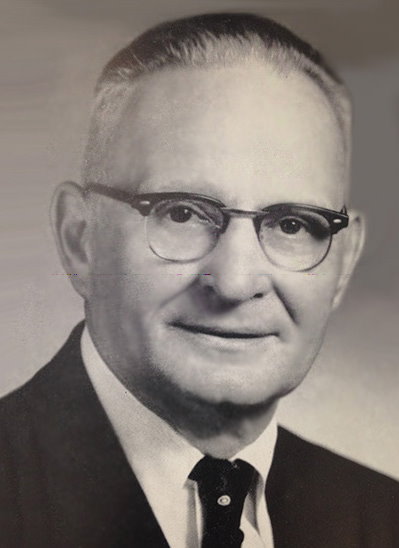 Milton E. Mollenkopf was born in Bucyrus, Ohio, on February 2, 1891. He graduated from Ohio Northern University and earned a Master's Degree from Columbia University. Mr. Mollenkopf was also a member of the Ohio National Guard, having served in the U.S. Army from 1917 to 1919.
Mr. Mollenkopf began his association with the Warren City school system in 1920 as a teacher at the old Warren High School. In 1922, he was named the physical education supervisor for the Warren Schools. Four years later, Mr. Mollenkopf became the principal at East Junior High School. Then in 1931, when Warren G. Harding was opened, he served as high school principal until his retirement in 1961.
Mr. Mollenkopf was named "Man of the Year" in 1958 by the Warren Area Jaycees for community service. He had such an impact on the students at Harding that the Class of 1959 commissioned an oil painting in his likeness as their graduating gift to the school. In 1964, the city's football stadium was named after him as a tribute to Mollenkopf's long years of leadership in the schools and the community.
Mr. Mollenkopf was one of Warren's most highly-respected community leaders as a councilman from 1961 to 1967. He was instrumental in helping start the American Legion Boys State program in Ohio. Mr. Mollenkopf also played a role in organizing the Mahoning Valley Principal's Association and established the Trumbull Regional Branch of Kent State University. Milton Mollenkopf passed away at the age of 83 on November 18, 1974. On the day of his funeral, Mayor Arthur Richards said, "Mr. Mollenkopf will forever serve as an example of the best kind of Warren citizen."
The following year, the Vocational Horticulture students from crosstown rival Warren Western Reserve High School planted a pin oak on the lawn of Harding High School out of respect for the man nicknamed "Molly."
Robert Saffold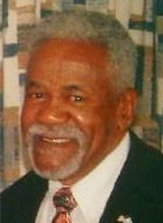 Robert Saffold graduated from Warren G. Harding High School in 1954 where he played football in 1950 and was on the boxing team from 1950 - 1954. In 1954 he was the Youngstown Golden Gloves Novice Middleweight boxing champion and was a Golden Gloves trainer 1958-1970 (over 300 area youth participated). Robert is the Chairman of the Jaycees junior champs track and field events.
Among his many achievements, Robert was named Outstanding Golden Gloves Boxing Trainer five times, Deputy Boxing Commissioner for Northeast Ohio, and later elected to the Board of Directors for the International Boxing Hall of Fame in Canastota, New York. He also received a resolution from Warren City Council for working with youth, sponsored Bill White Day in Pittsburgh - New York Giants vs Pittsburgh Pirates, and coordinated Charlie Caffie Day in Warren.
During Bob's 12-year career as a boxing trainer, two of his boxers became world class professionals—Earnie Shavers and Randy Stephens. Shavers fought Muhammad Ali for the Heavyweight Boxing Championship and Stephens fought Ken Norton. Bob has lobbied for pension to be given to boxers and his dream is to erect an Amateur Boxing Hall of Fame in the Mahoning County.
Jeff Wood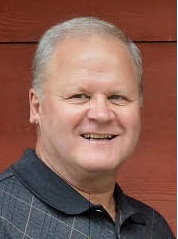 Jeff Wood began his life-long interest in football at the age of 12, when he placed first in the local "Punt, Pass and Kick" competition.
Jeff went on to play football at Warren John F. Kennedy High School, where he played quarterback, wide receiver and safety. A three-year starter and letterman at JFK, Jeff never missed a game. His biggest success came in 1971, when he was a co-captain on the Eagles' team that went 10-0 under Head Coach Tony Napolet. Jeff was named All-Northeast Ohio Second Team and UPI All-State Special Mention that season. He was also a member of the Eagles' basketball team at JFK.
Jeff received a full scholarship to play football at Kent State University, where he graduated in 1977 with a Bachelor's degree in Business Administration. During a preseason inter-squad scrimmage as a freshman, Jeff tore his ACL. Over the course of the next three years, a ruptured kidney and a torn rotator cuff limited his playing time for the Flashes. Yet even with these setbacks, Jeff never gave up and worked his way into a starting position. He lettered his last two years at Kent State.
Jeff then continued along another football-related path playing with local teams in the United States Flag and Touch Football League (USFTFL). His team, sponsored by Tin Pan Alley, placed second in a national tournament in 1982 and then won the National USFTFL Tournament in St. Louis in 1983.
Upon the start of his daughters' participation in organized sports, Jeff spent multiple years coaching and assisting countless soccer, softball and basketball teams to help his girls develop their athleticism and foster in them a spirit of sportsmanship. Once his coaching days concluded as the girls moved into middle school, Jeff became an official recently completing his 17th year as a referee for football and his 15th year as basketball official. He continues to donate his officiating time to many area organizations during their tournaments to help support the kids. As Vince Lombardi once said, "Football is like life - it requires perseverance, self-denial, hard work, sacrifice, dedication and respect for authority." Jeff has built his life around Lombardi's words.